Choosing a professional headshot photographer for your staff is choosing how your company and brand are going to be presented to the world. We will make this process smooth and simple and deliver the best possible results.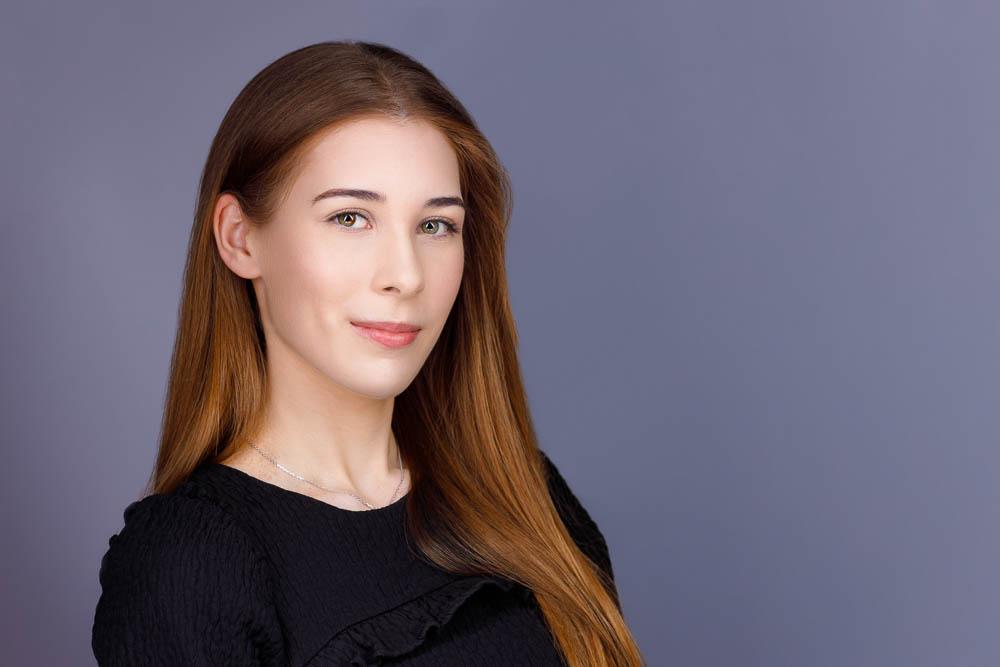 Best portraits are the natural ones, showing true emotions and clear message. Professional portraits have to look like real people – at their very best. My many years of experience together with technical and photography know-how will make professional business portraits of your Team look great and natural. In my work, I use the top quality photography and studio lighting equipment and all delivered pictures are professionally post-processed in a multilayer workflow – we all need that, even though not everyone admits. 🙂
Contact me now to find out how can I personalize your headshot photography experience, and you will be surprised with what we can together achieve, starting from creating series of pictures that go along your current brand standards, as well as creating a totally new, everlasting business pictures that empower your brand and its values.
A key to the success in creating series of business portraits, headshots, is a combination of experience, efficient workflow, and the ability to transmit to photoshoot participants proper guidance in a friendly, accessible, yet professional way.
Mobile Studio – Headshot Station – allows fluent, streamlined and efficient creation of whole galleries in short time thanks to:
direct transmission of created pictures to an on-site computer – immediate photo review for
shortening the delivery time of photos to a minimum – we deliver fully edited photos in a short time, on request even in 24 hours,
the ability to review photos during the session guarantees that each session participant will be satisfied with their headshot.
Mobile Studio is an economical solution that simplifies the creation of a series of stylistically uniform photos directly in your workplace, which minimizes the time and effort of your team. You will minimize the costs and logistics related to the organization of individual studio sessions, and thanks to the immediate preview and the possibility of selecting photos, you will be sure that all the intended frames have been taken.
All I need is adequate space, usually 4m x 4m is enough. After 30 minutes to prepare the setup (background, lighting, and the top quality photographic equipment), I can start taking your first pictures!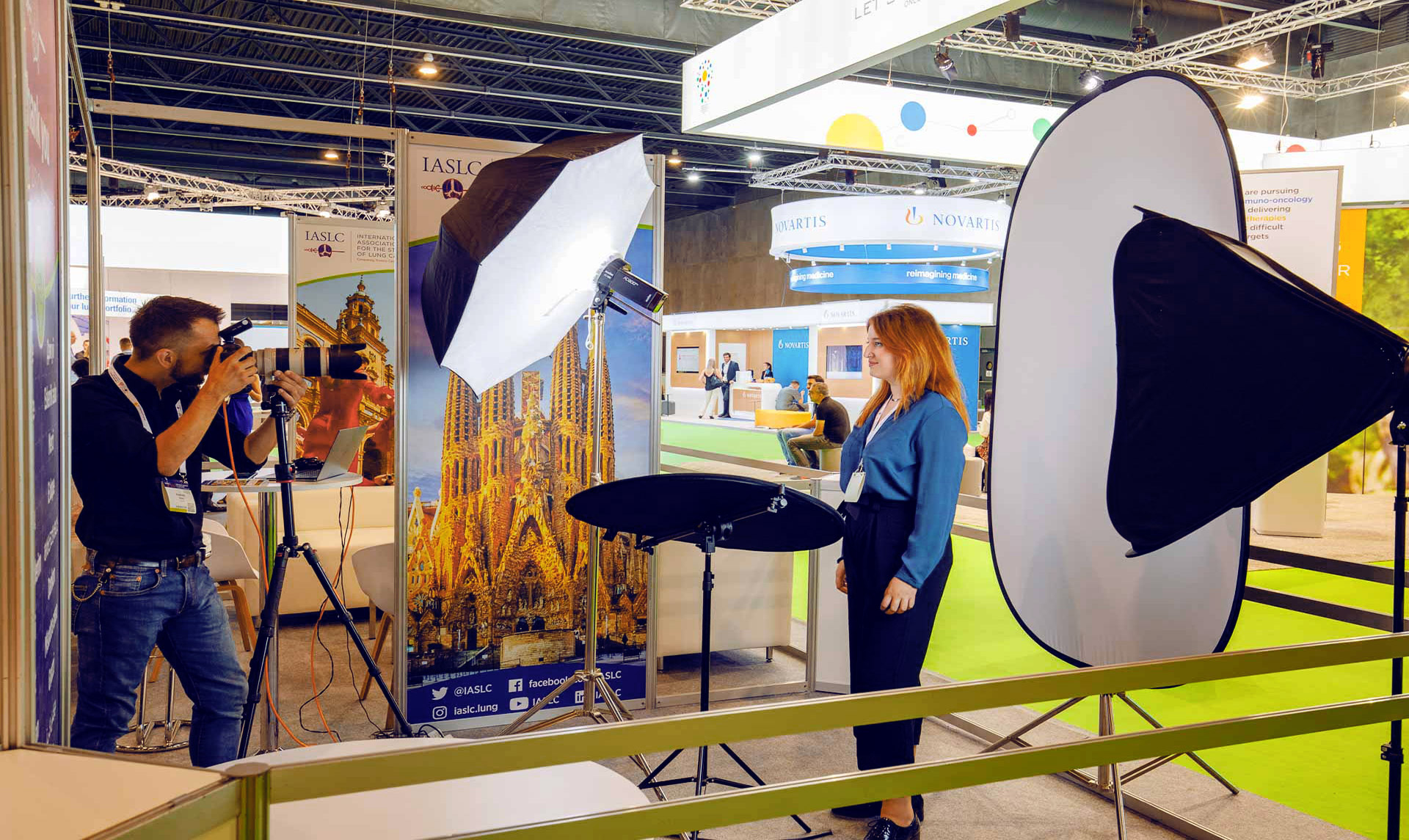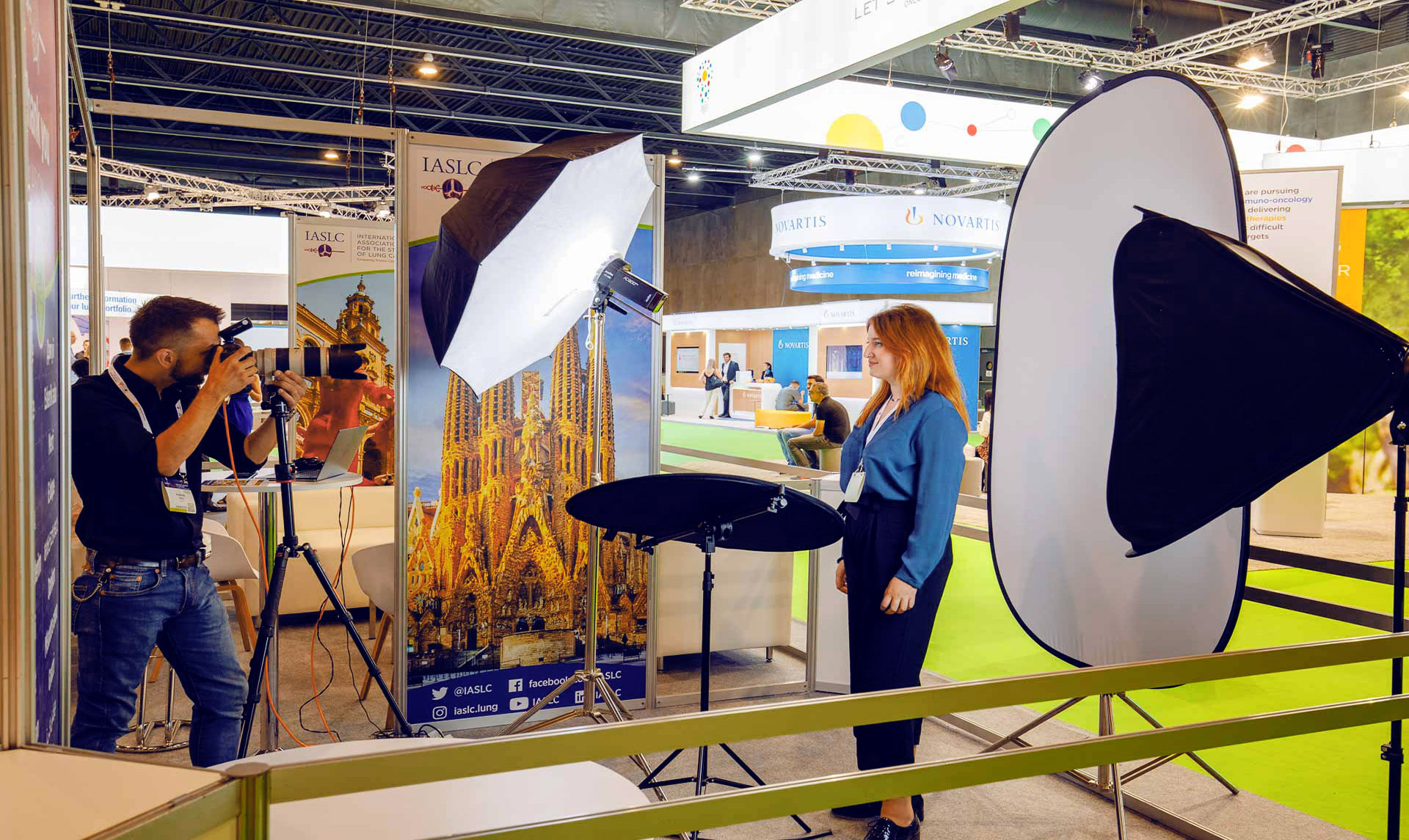 Mobile Portrait Studio Suitable can be used not only in an office environment.
During a corporate event, you can update the photos of your team, and during fairs or conferences, you can attract more guests to your stand. Mobile Studio will make a good impression on your visitors!
The following packages are for a series of photos of the same or different people in the same style (background, lighting settings). In the case of a greater variety of syles, please contact me to prepare a detailed custom offer.
Headshot Station: Room
For smaller groups, VIPs
Standard Editing

Photoshoot up to 1h

3 final portraits

Pictures available in 3 days

Additional photo: PLN 100
Headshot Station: Office
For medium-sized events and larger groups
Standard Editing

Photoshoot up to 2h

10 final portraits

Photos available in 5 days

Additional photo: PLN 100
Headshot Station: HQ
For large groups, conferences and fairs
 Standard Editing

1 shooting day (8h)

Up to 50 final portraits

Photos available in 7 days

Additional photo: PLN 80
The final photos can be selected during the shooting or in the online gallery.
Final photos are submitted in full size and in a format suitable for online use. Unedited photos are not shared as files.
By default, photos are taken on a white, gray, or black background. Background color or custom background can be added in the postprocessing stage (paid options).
The above prices are net prices. I issue VAT or Reverse Charge invoices.
If you need a custom package or you need 100+ headshots, please contact me to receive an individual offer.
Each package also includes:
Consultation before the session
Meeting (online or in-person) to determine all the technicalities like choosing the best location, nail the style of the final pictures including the background and lighting needed.
On-site overview and selection of photos
The photos are displayed live on the computer screen. Instant preview on a larger screen is also a convenience for the person posing. You can select the target frame on the spot or in the online gallery.
Professional postprocessing
Standard editing of each photo (color correction, contrast) is included in all packages.
Advanced retouching including removing imperfections, skin color adjustment, removing signs of fatigue, and other edits agreed with the client is included in Room and Office Packs.
Separate Online Gallery
A separate web gallery for each session. The gallery allows you to compare photos and mark your favorite frames, download photos in different sizes, share photos on social networks, and order prints.
Optional additions to each package:
Make-up service (make-up only): PLN 200
Make-up service (make-up with hair styling): PLN 250
Additional photo from the session: depending on the number of final photos
Additional background color: PLN 50
Removing the background (photo scanning, changing the background): PLN 50 / photo
Cropping to various formats (e.g. 1: 1, 2: 1, proportions according to client's instructions): PLN 20 / photo
B&W photo processing (black and white photo): PLN 30 / photo
Express service (photos available in 24h): + 100%
Express service 2 (photos available in 48h): + 50%